I loved my first Pine Cove so much that I sewed another one, but instead of charmeuse, I used plaid flannel…and it's sooo cosy. 
The Pine Cove pattern

I had written about my first Pine Cove in charmeuse and poplin. Here it is now in all its flannel glory. I love the thin golden lurex thread that defines some of the checks.
No need to say I was more than happy when Mondial Tissus gave me this fabric in exchange for an article!
This pattern being a fabric hog, I needed no less than 4 m 50 for this Pine Cove. The wrap top takes most of the fabric and since I also added the 'plaid factor', I really needed that length.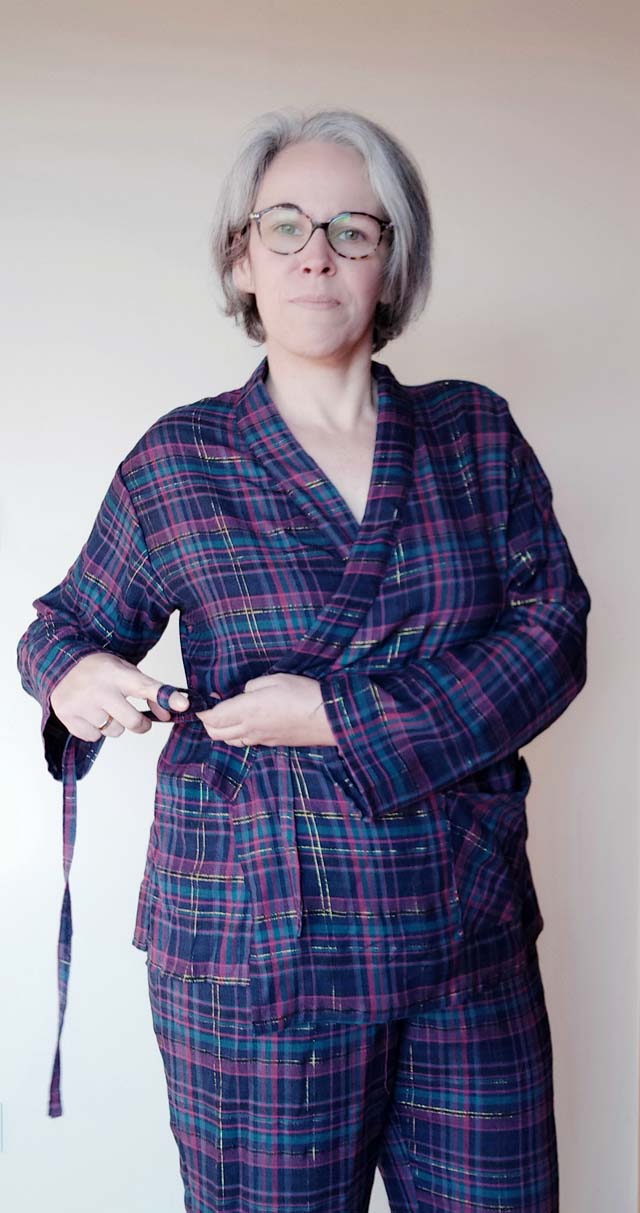 Plaid…and plaid matching!
Plaid, stripes, and I are not the best friends in the sewing world. Matching plaid and/or stripes is just a nightmare for me.
But I decided to give it a go. I didn't want to spoil such a beautiful fabric.
I pinned my fabric regularly, matching corners and lines as best as I could.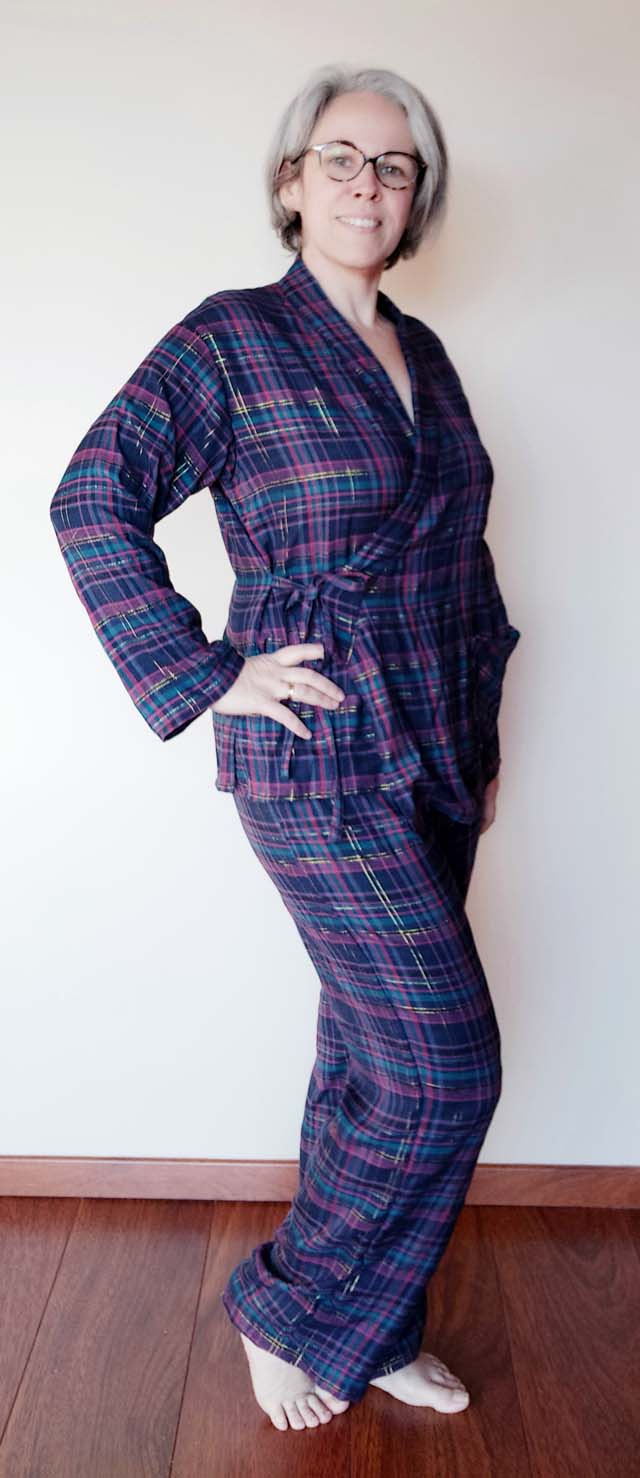 This flannel was rather tricky to sew with so I sprayed some starch on it while plaid-matching and it went way better after that.
My cosy lightweight Pine Cove
This pattern is perfect in my opinion. It's just great and I already have other Pine Coves lined up (for me and others).
It says a lot about the quality of it since I rarely sew a pattern more than twice.
The collar is the part that requires to be a bit more focussed, but otherwise, this is not a difficult pattern.
The pants are the most comfy PJ/lounge pants I've ever had. I plan to use the pants pattern to add to my collection of loungewear bottoms!
This article may contain affiliate links