OK, I listened to public pressure and…oh, wait, no, I listened to my own pressure and sewed another Marlborough bra!!! And I even did major experiements even before starting sewing it.
Marlborough Bra #2, before the sewing machine
My first Marlborough Bra had been sewn with fabric and notions from B.Wear. The lace had absolutely no stretch.
I sewed a size 38B and it is very nice during the day: good support, no scratchy feeling with lace and lining, rather comfy. I had already done some modifications to the cups.
I wanted to test a size 40B because I found that the 38 band was maybe a bit tight.
And I had bought 'quite' a lot of gorgeous laces (Calais Dentelle) so it wasn't a problem sewing another bra.

I then looked for elastics with matching colors and could find none.
I belong to a great FB group called Bra Makers and one of the lovely ladies there dyes anything bra-related. So I decided to try my hand at dyeing. I ordered acid dyes from Dharma (such a great customer service: they even called me from California to check my address in France and only 6 days later I had my parcel!!!).
Everything can be dyed. I ordered white elastics, wire casing, and hook-and-eye closure from Mercerie Extra and dyed them.
Even the metallic parts can be dyed.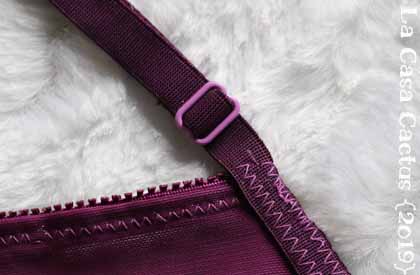 I was still missing some essential stuff like white powernet (found on Emerald Erin's shop) and I bought some rings and sliders on Aliexpress.
Impressive list of suppliers for one bra, isn't it? There's a recap' of it at the bottom of the article if you don't knwo where to start.

Purple, violet, lilac, my favorite colors
This dark purple lace was really appealling. I dyed everything white to match it the best as possible.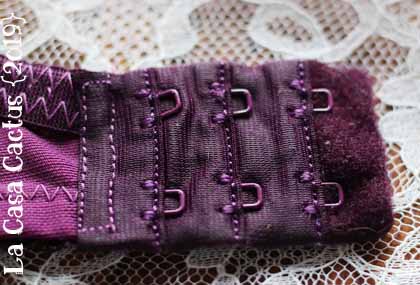 First time, 4% mix…too dark. Learning curve at its best!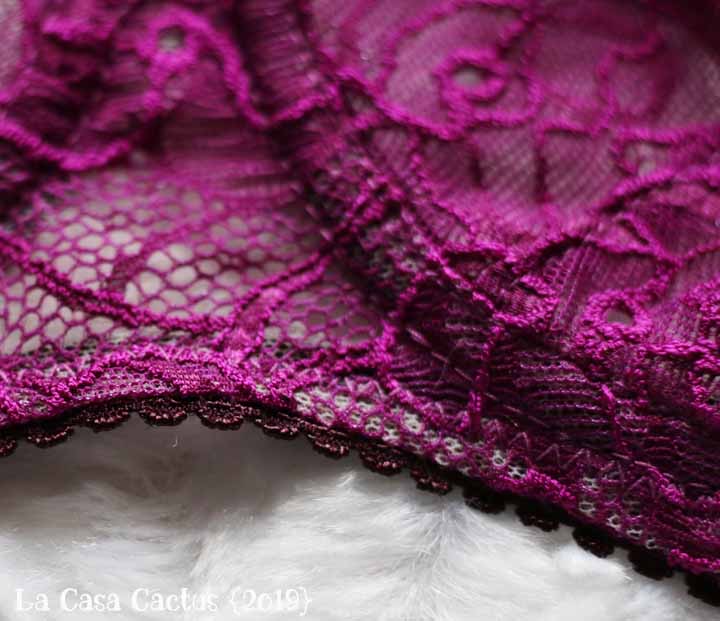 The white powernet was dyed at 1%. Much better (and it soaks dye so fast you have to be careful not to overdye it).
I should have dyed the lining, but it alleviates the darkest color on the right side and really shows the delicate flowers of the lace.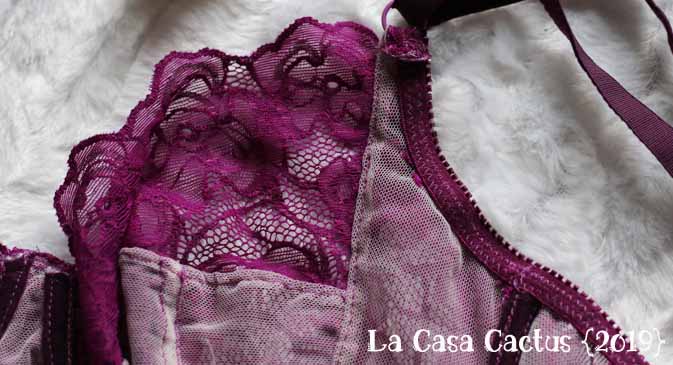 Sewing the bra wasn't difficult at all, but it is a bit too wide for me. I didn't take into account the difference in stretch between the B.Wear powernet and Emerald Erin's and the fact that this lace was a bit stretchy.
I made my mother try it on and it fits! So she was really happy to have a new bra in such a vibrant color.
And because you learn from your mistakes, I have a 38B blue lace Marlbrough almost finished!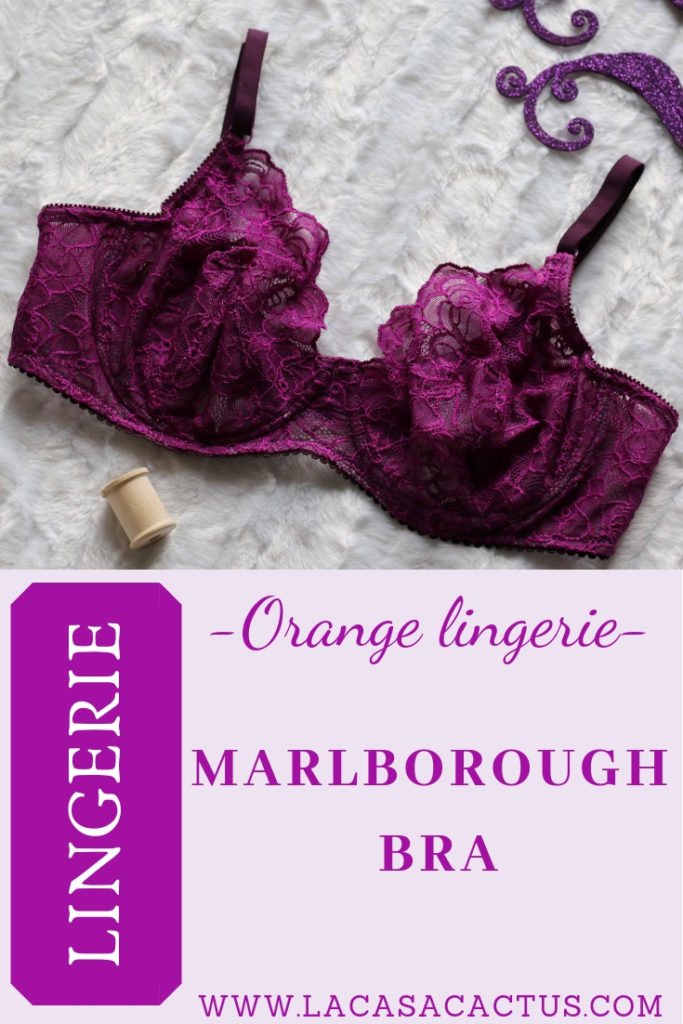 Fabric and notions used for this Marlborough bra:
This article may contain affiliate links